Refugees coming to the United States should trust that their basic needs will be provided for, one of those being free medical care upon arrival. Unfortunately, this is not always the case. I would like to introduce my friends, Benjamin and Yvette.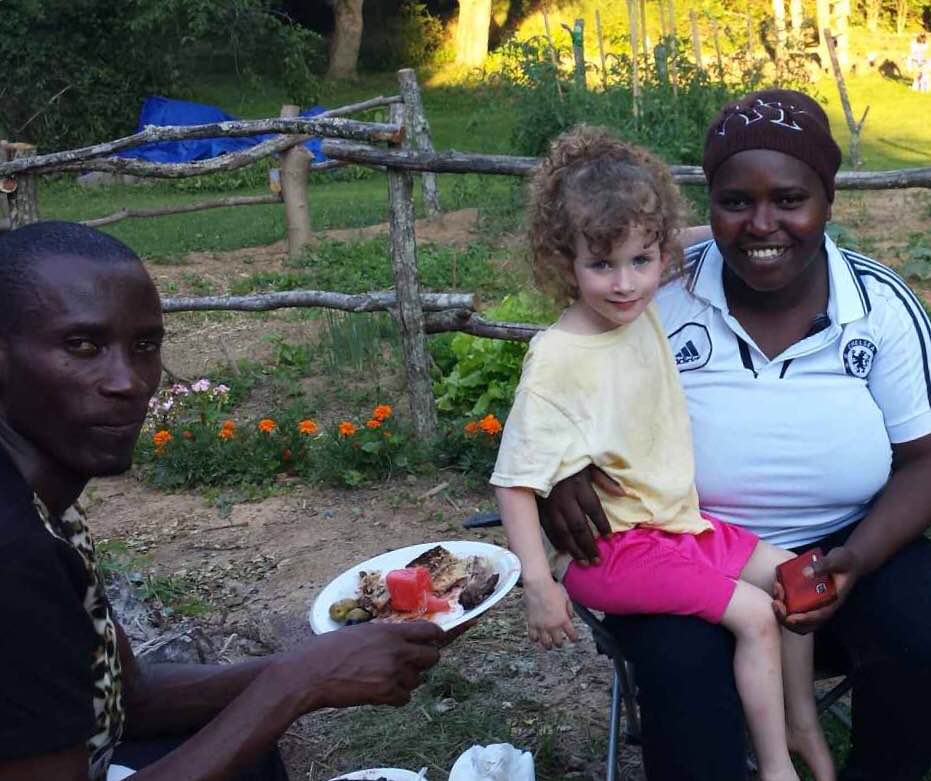 Photo: Benjamin and Yvette with my daughter, Scarlet.
Benjamin and Yvette arrived in Knoxville in August 2015 along with their 4-year-old son and Benjamin's parents. They are originally from Burundi, but because of the ongoing war and serious threat against their lives, they had to flee to Tanzania. For 15 years, they lived in a Tanzanian refugee camp. Then they received word that they were approved to come to the United States to begin a new life!
Because life in an African refugee camp is primitive, medical care is sorely lacking. Such was the case for Yvette. She suffered from an abscess to her head that was left untreated. In the midst of their move to Knoxville, this abscess became seriously infected. On the airplane flight, she began running a high fever and the swelling became so intense that she was not able to open her eyes. Immediately upon arrival, she was taken by ambulance to the hospital where she was given prompt medical attention.
Benjamin and Yvette were under the impression that their expenses were being covered by medical insurance– as they are for all new refugees– but within one month of the hospital visit, they began receiving medical bills from the ambulance company and the doctor totaling over $2,000.  A friend of mine helped Benjamin file an appeal with the insurance company asking if their insurance could cover all expenses beginning on the date of their arrival, but their case was dropped. They were turned over to Collections and are now liable to pay for all medical expenses. The Collections agency arranged for them to make small monthly payments, but will not budge on lowering the amount owed.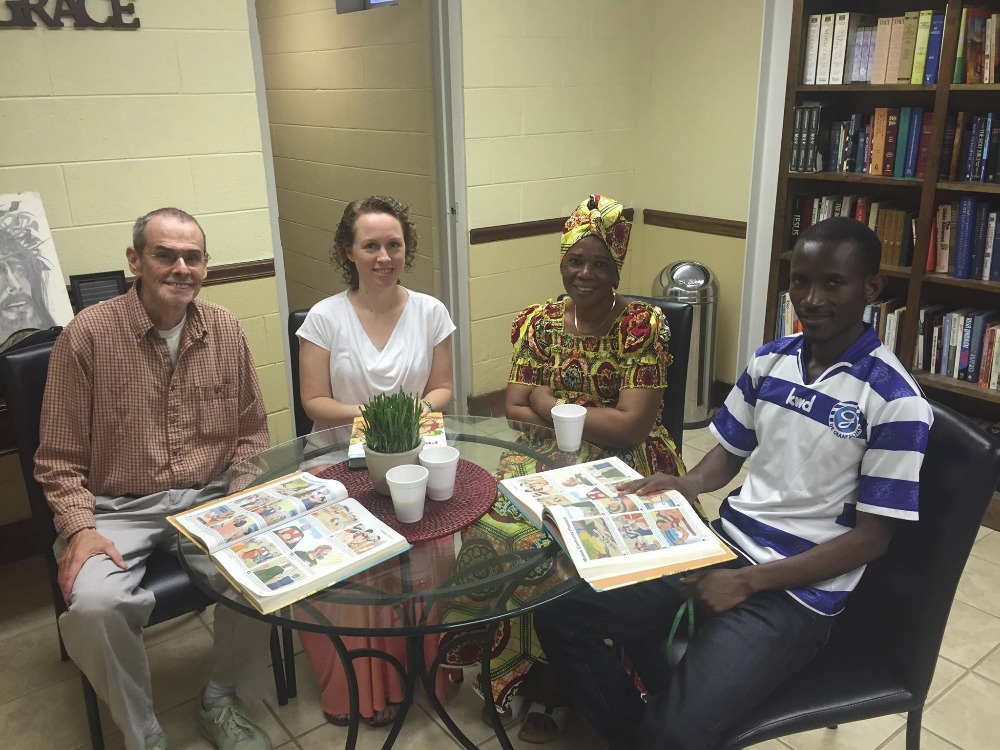 Photo: Benjamin learning English at church
How can a refugee who went from living 15 years in a refugee camp to now making $7.25 an hour expect to pay $2,000 in medical bills? This is too great a burden to place on Benjamin's shoulders who is already struggling to cover basic life expenses such as rent, utilities, phone, in addition to repaying the US government for the travel loan of airplane tickets from Africa to Knoxville. Benjamin has given me permission to tell their story here because he has run out of options in asking for assistance.
I would like to ask if you would prayerfully consider making a donation on behalf of Benjamin and Yvette. You can do so at a GoFundMe page that I set up for them. I will personally see that all donations go directly to paying the medical expenses. Benjamin works hard at his full-time job and also attends English class 3 days per week. He is determined and motivated to create a successful future for his family. Being released from this burdensome obligation will give Benjamin and Yvette freedom from debt and peace of mind that they don't have to go from one struggle in Africa to a new one in the United States. Thank-you for your time.